Hi everyone, in this tutorial, I am going to show you how to change the background color of Astra Theme's Woocommerce Store Notice. 
I have uploaded this entire tutorial on Youtube. Feel free to like and subscribe to my channel for my upcoming tutorials if it helps! Continue reading if you prefer reading as I do. 
So, let's get started! This demo page design is a template imported from Astra Starter Templates. Go to Customize -> WooCommerce -> Store notice, and click on the check box to enable the feature.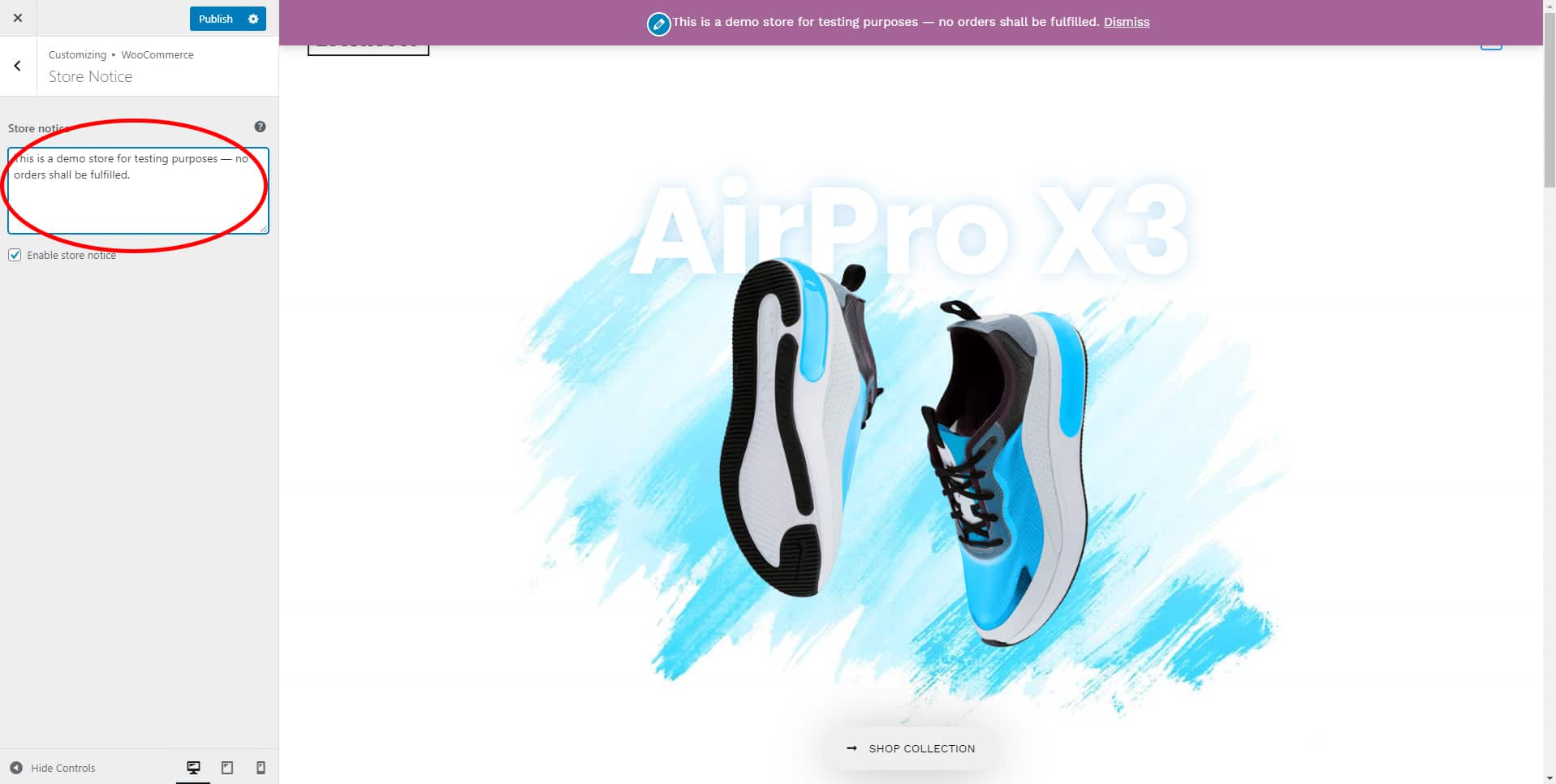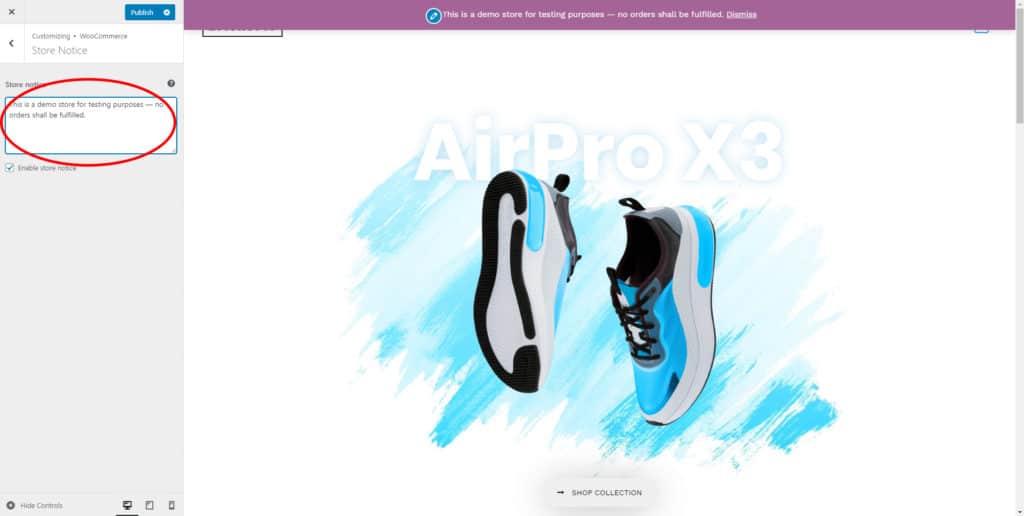 You can write your message in the text box.
The default color is a purple background with white text. Currently, there is no way to change the colors in the global color settings.
The color setting only allows you to change theme color, text color in normal, active, and hover states.
Hence how do we change the colors?
Add the CSS code to change them. Go back to the main page, and click Additional CSS.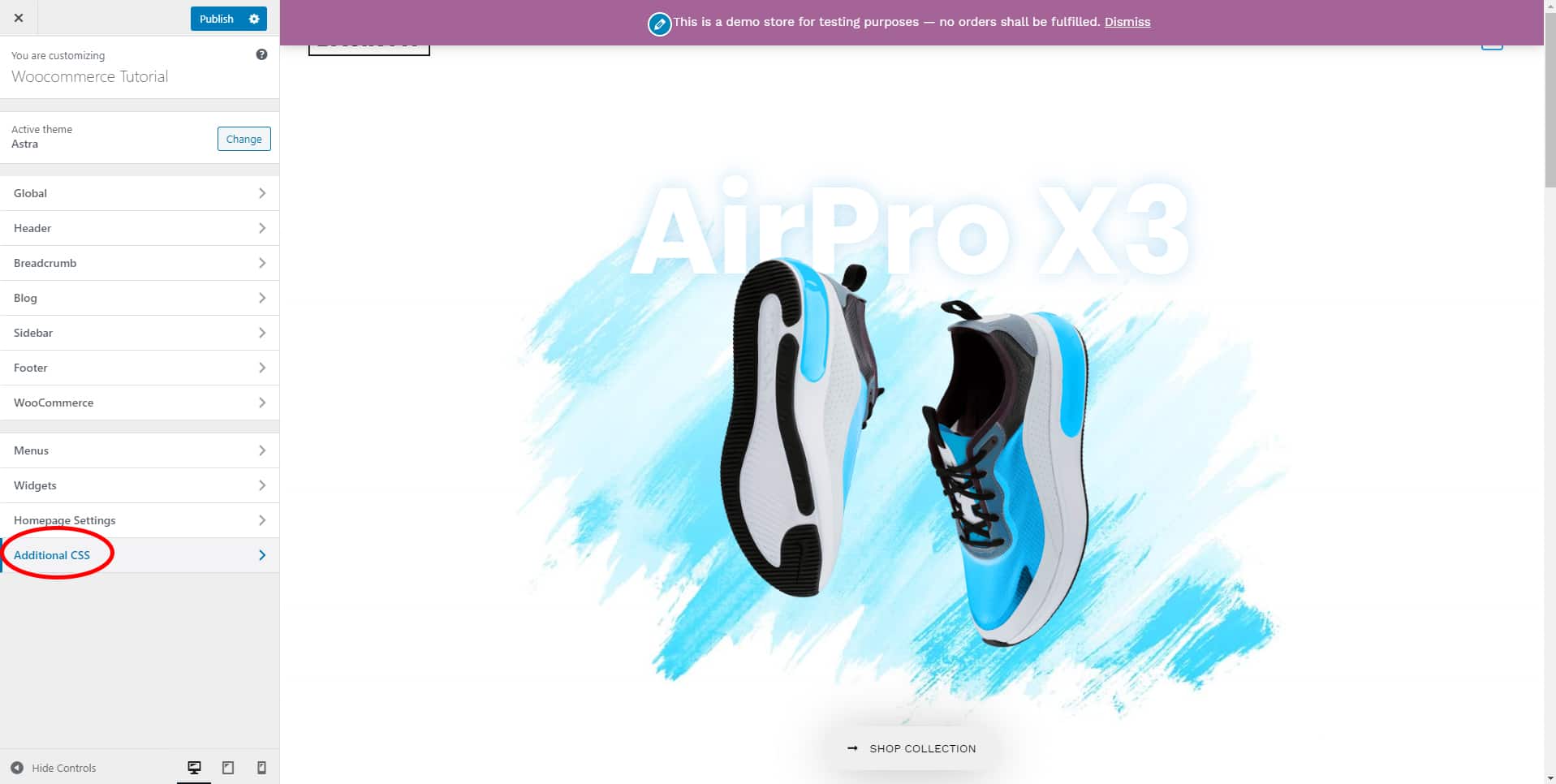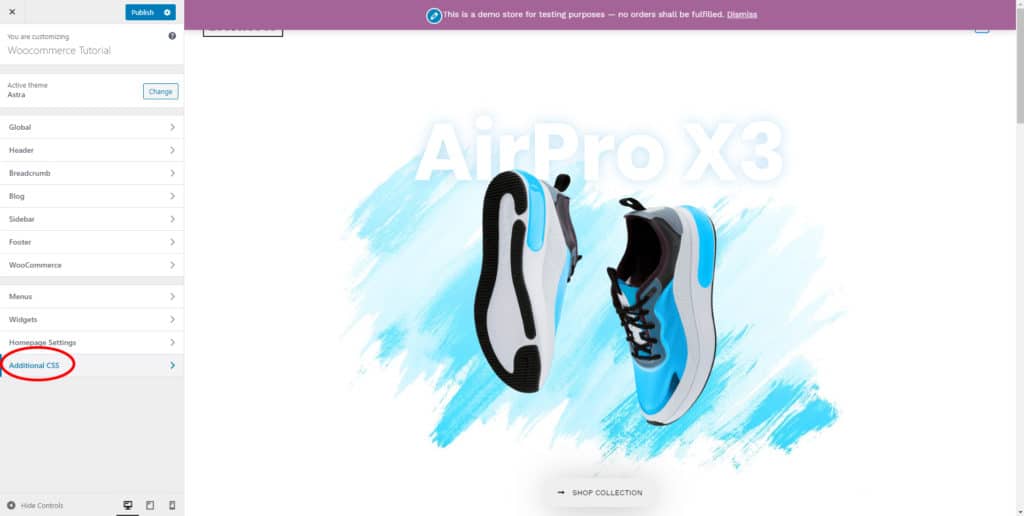 Key in these codes, and you will see the changes instantly. You can either enter the name of the color or color code to change them. 

				
					p.woocommerce-store-notice.demo_store {
    background-color: aliceblue;
    color:black;
}
a.woocommerce-store-notice__dismiss-link {
    color:darkblue !important;
}