Yes, another reputable company was breached again.
Right after Dropbox, the news of Yahoo data breach, which affected about half a billion user accounts is a wake-up call to everyone.
As a frequent online shopper and a geek who pokes around the latest digital services every day, I had signed up for so much stuff on the internet; it's impossible for me to remember those that did not catch my interest.
Then I came across this site, https://haveibeenpwned.com/ by Troy Hun that works for me. This site consolidated a collection of compromised websites and allowed me to check if my data has been compromised.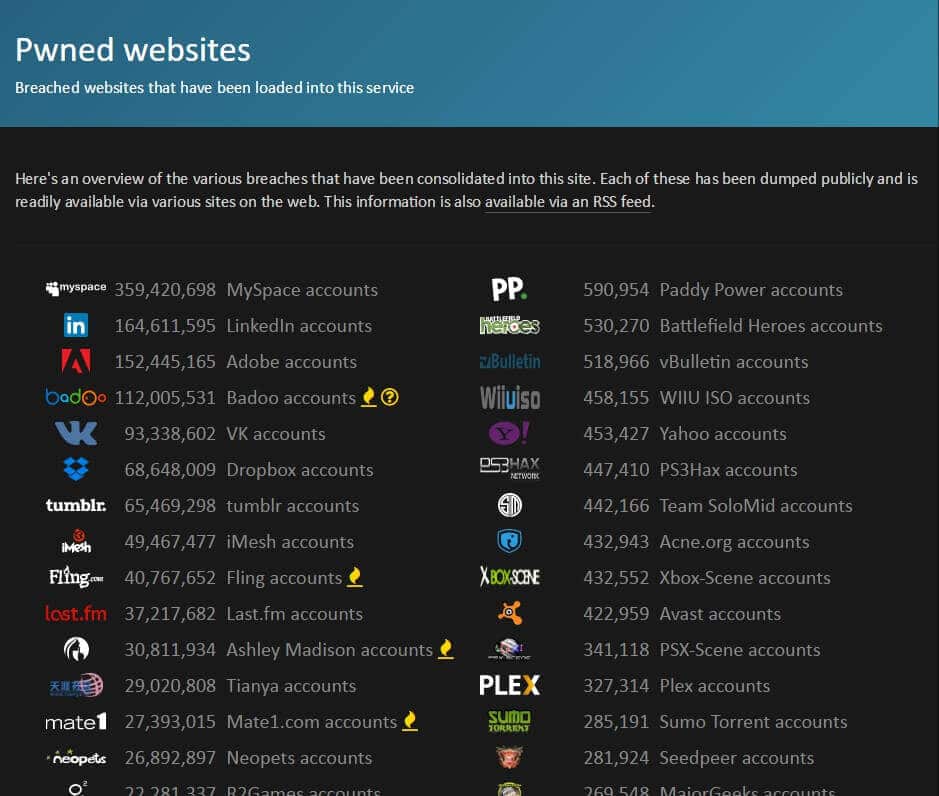 No signup or registration is required, simply enter either the email address, user ID, and click "pwned?" to check.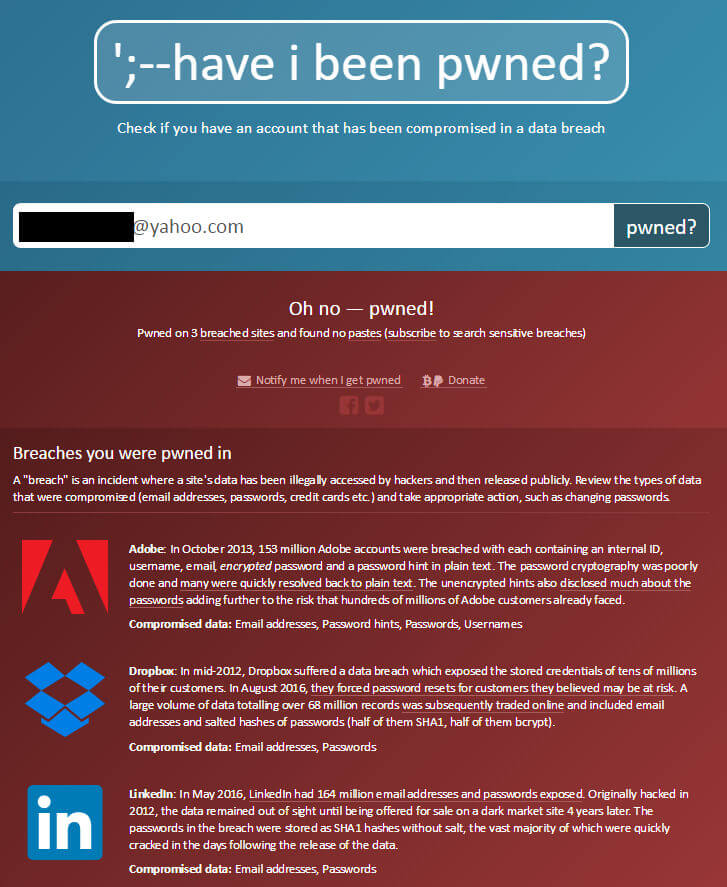 And wala! My account was breached (why am I not amazed), the site also provides informative details of the attacks. It appears that the result will remain unchanged after I've done the necessary actions or deactivated my accounts, so not to worry too much. Keep calm and move on. I signed up for the "Notify Me" to get notified when my account is compromised in the future.